Anthro has some great booties and shoes now on sale, and I am having to remind myself not to buy any.
Maybe you can buy them instead and then they will be sold out and I won't be tempted anymore: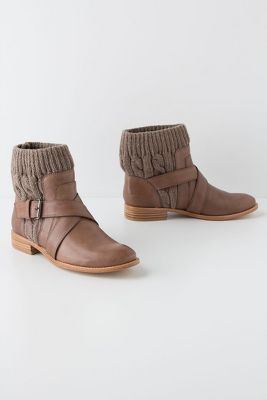 $99.95 Cable knit booties
I tried these on and they were sooo comfortable. I love that they pull on and you don't have to mess with zippers or anything. They would be great to travel in, too because of the low heel, the neutral color, and the slip on-ability.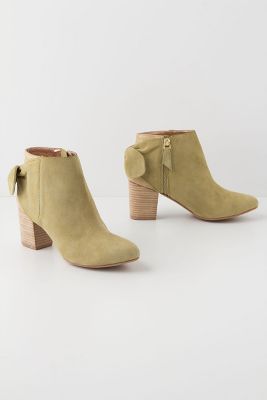 $49.95 Bow back booties (was $178)
On the back, behind the bow is a glittery gold heel. Jazzes it up!
$49.95 Petal scalloped pumps (was $178)
Cool design with the cutouts, and a sturdy wood block heel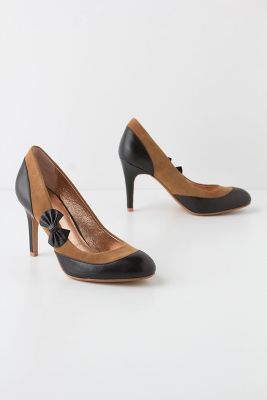 $39.95 Morna bow pumps (was $168)
These would look great with a pencil skirt for the office.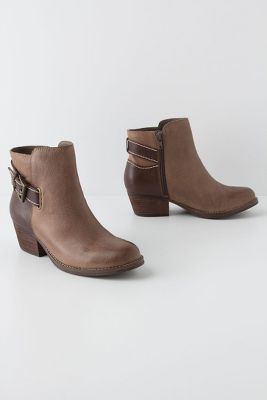 $79.99 Two tone ankle boots (was $150)
These are great every day boots under pants, over leggings, whatever. You don't notice the two tones at first, but then the heel is kind of a fun surprise as you walk by.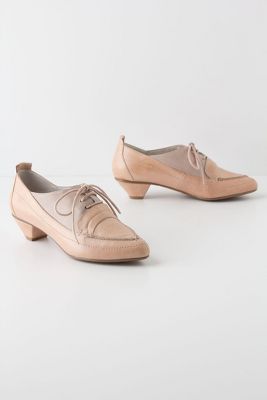 $119.95 Champagne heeled loafers (was $168)
These are cuter on than in this picture, and would look great with skinny jeans