These
are just over $100 and seem to be a great deal.
They have everything I want in this type of headphone:
-mic on cord
-over ear
-noise cancelling
-cute case for all the stuff
-easily replaceable battery (this one is AAA)
-option on/off for noise cancellation
Here is the headset: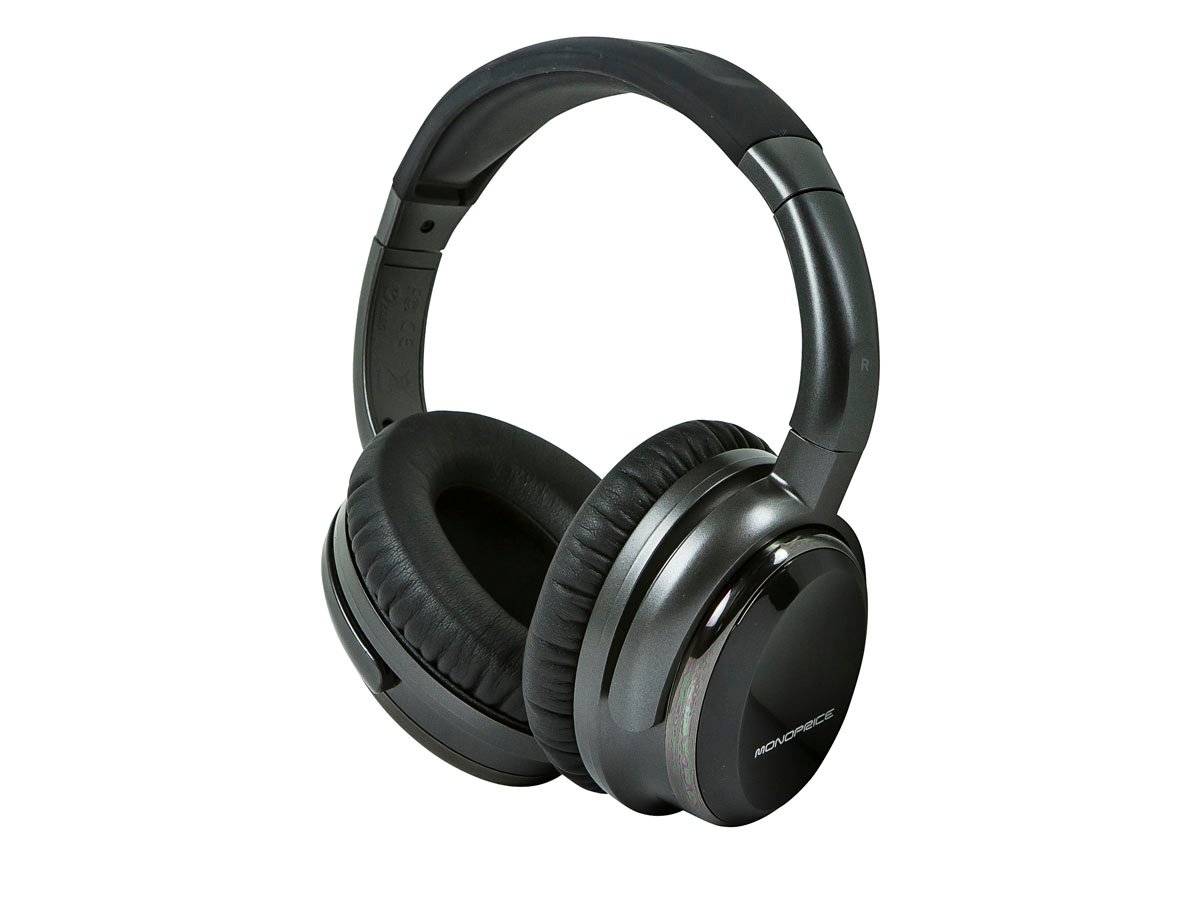 $112.13 Monoprice noise cancelling head phones
"The headphones come with 55" audio cable with an inline microphone and control module, a 58" standard audio cable with a 90-degree connector on one end, a headphone/microphone splitter for use with PCs, a 3.5mm to 1/4" plug adapter, and and airline plug adapter. They are packaged in a luxury "hardshell" zippered nylon storage case, which includes a nylon mesh internal pocket for the included cables and accessories. The carry case includes a D-ring, which can be used to attach a strap (not included) or to secure it to a backpack."

And here are its accessories: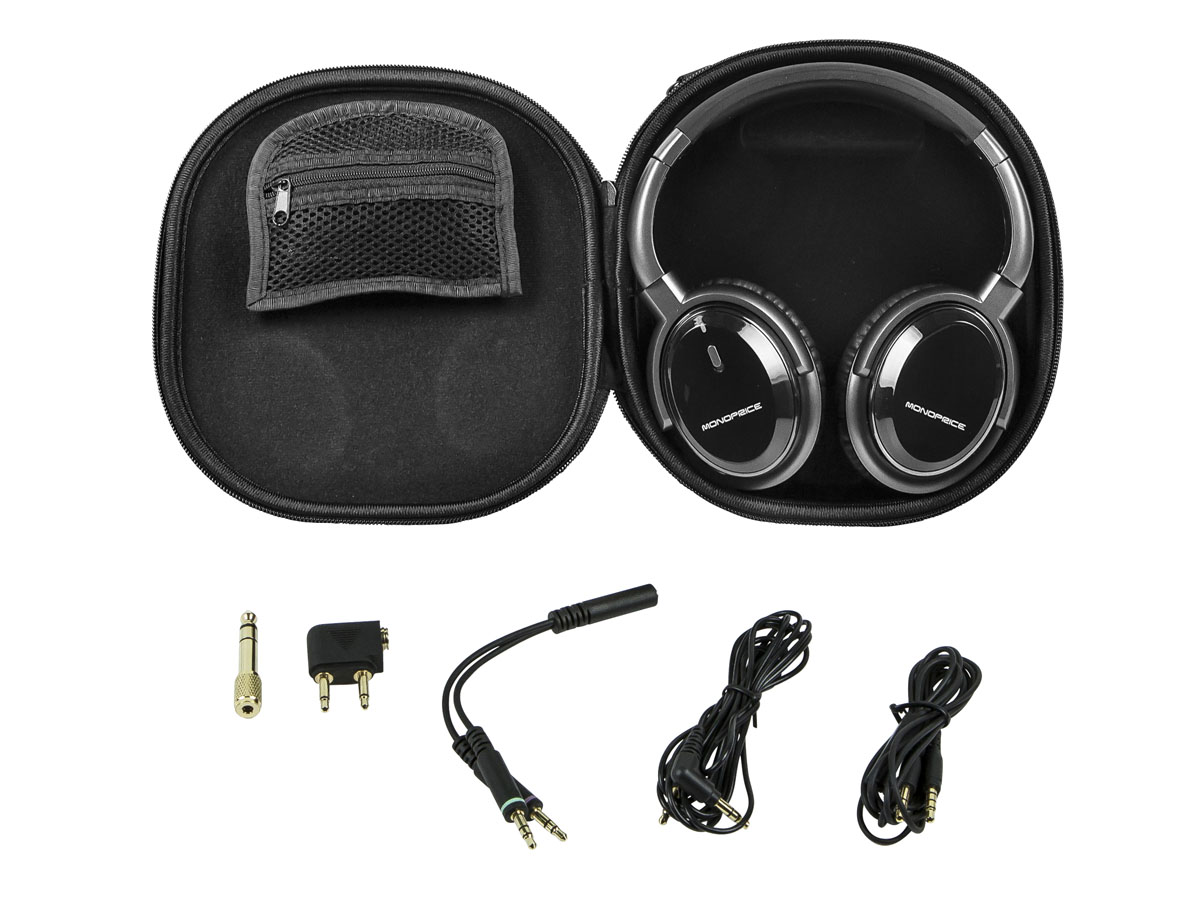 It is nice but unnecessary that it also comes with a splitter (so 2 people can listen) and some converters.
I also personally appreciate that it comes with 2 cords, in case of bunny sabotage to the wire. I know that isn't really why it comes with them, but let's pretend.