hmmSewCrafty
sells baby-related crafts like onesies, pacifier clips, and leg warmers.
I like the onesies with ties on them the best.
Babies don't have jobs!! They don't go to court!! Why do they need ties?!?
Because it is cute. And sometimes a baby needs to look distinguished.
Are you really going to bring a baby WITHOUT a tie to a holiday party or wedding or graduation? RUDE
Remember, ties can be for boys or girls.
My picks: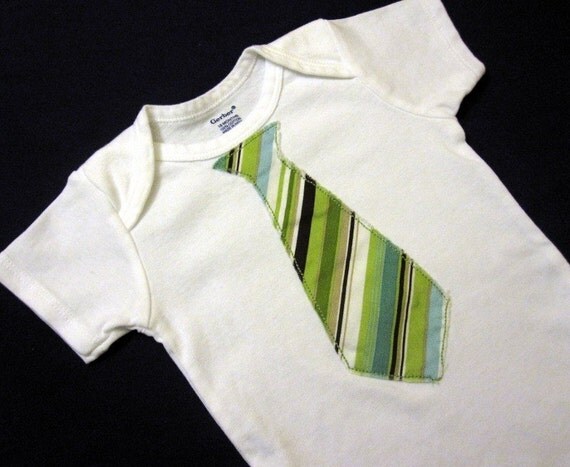 $7 Green striped tie onesie
This is a stylish, laid back look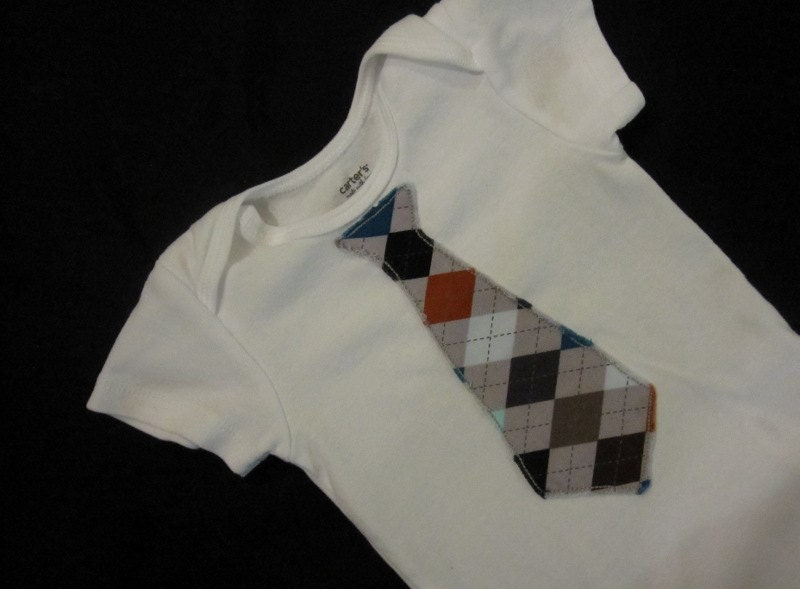 $7 Gray argyle tie onesie
This tie is business appropriate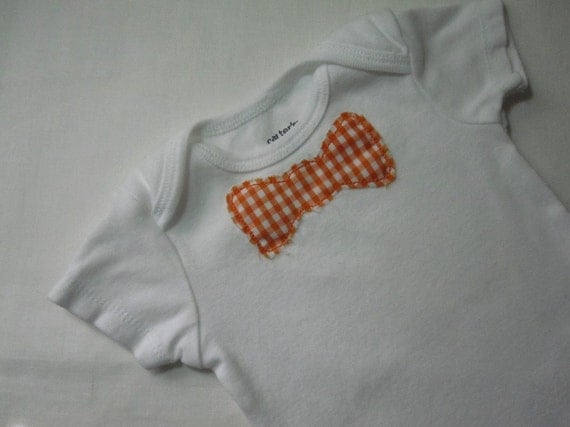 $7 Orange plaid bowtie onesie
A whole new level of cool with a bowtie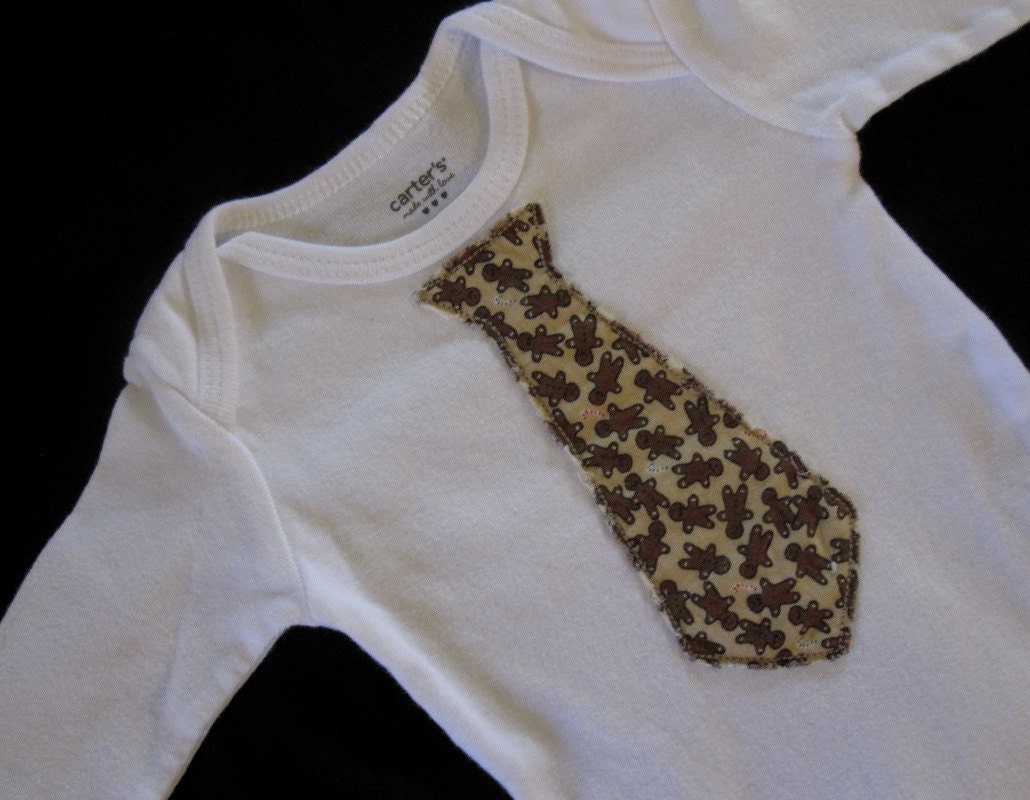 $7 Gingerbread tie onesie
Long sleeves for keeping warm at a holiday get together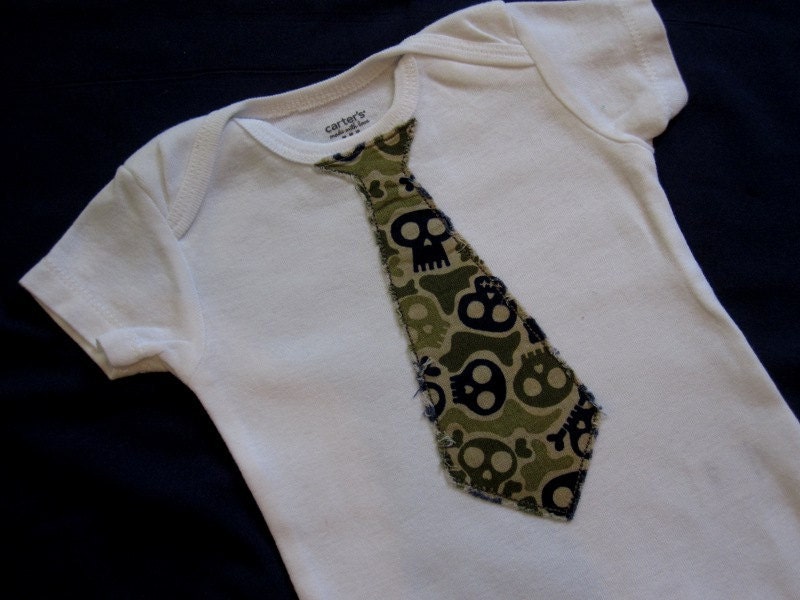 $7 Camo skull tie onesie
This baby is hardcore and used to be a roadie probably