Looking around the UO furniture section (I love their velvet couches but they are so impractical for pets), I found a bunch of cute side and accent tables: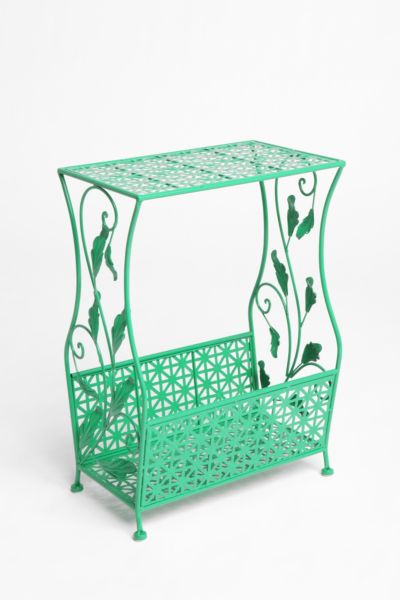 $49 Flourish storage side table
You can put magazines in the bottom
It comes in this green color, a light blue turquoise, and black. The customer ratings are high, except that one person's came folded and bent.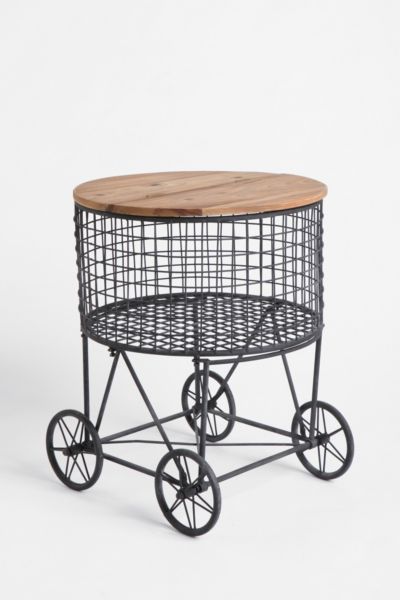 $149 Market Basket table
I really like the industrial and rustic look of this one.
The wheels make me think of an old fashioned pram.
some people say the paint chips a little. I think this is a shabby chic piece anyway so that wouldn't detract from the look.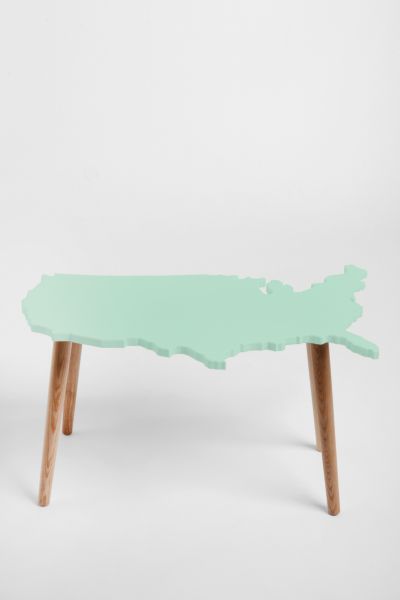 The mix of the greenish blue color and the wood legs looks nice and clean.
The legs are removable so you can hang the America part on the wall if you'd rather, but I think that is boring.