Recyclops
is an Etsy store featuring jewelry made from recycled eyeglass lenses.
I love the clever name and I think the idea is cute.
There are only a few pendants in the shop now, so I hope the seller makes more.
On the back, she pastes Japanese paper and then triple seals them to protect them.
Don't shower or swim with them though.
I always forget to take off jewelry but some people are good about remembering not to ruin things.
Here are some: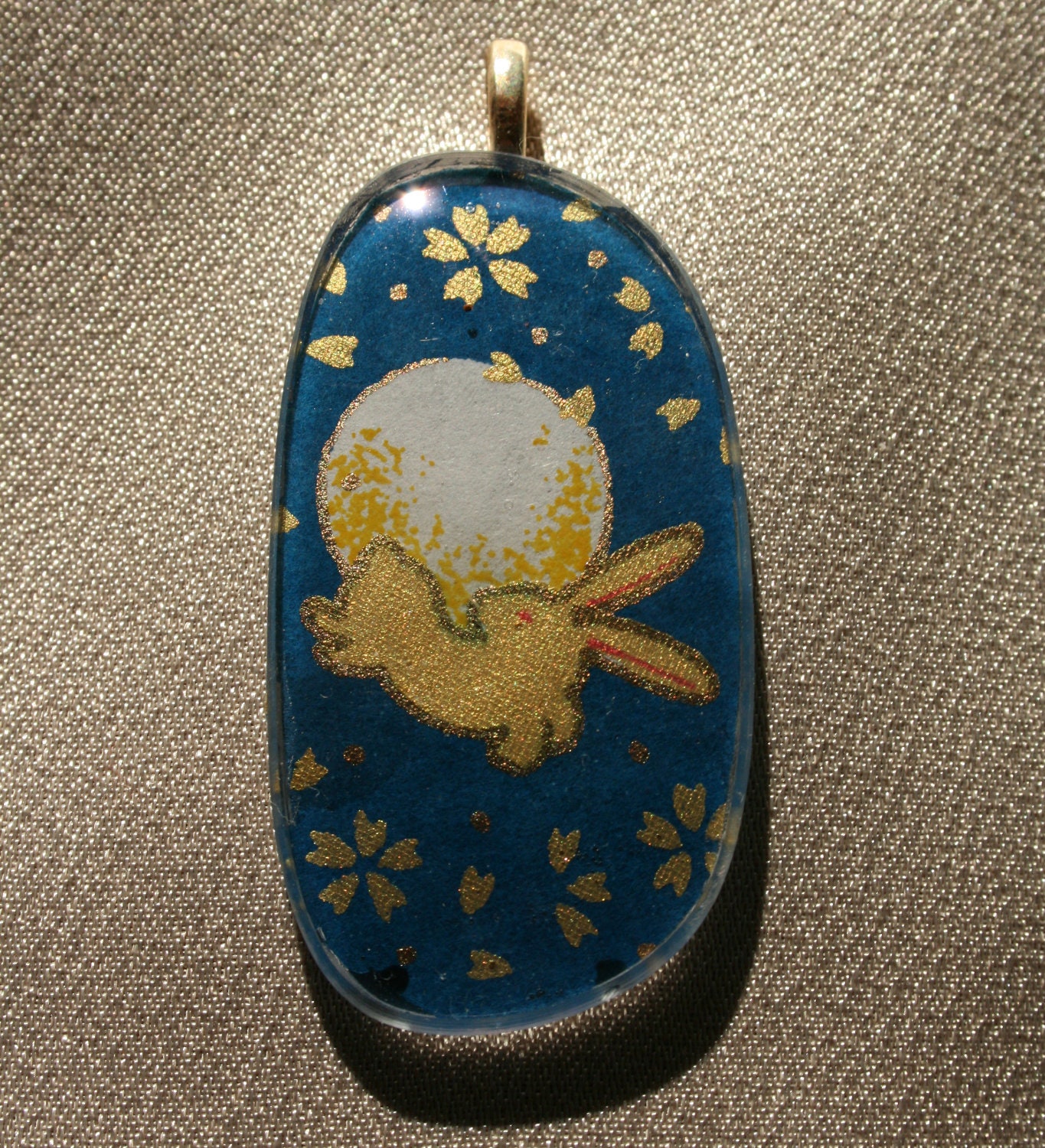 $16 Rabbit and moon recycled eyeglass lens pendant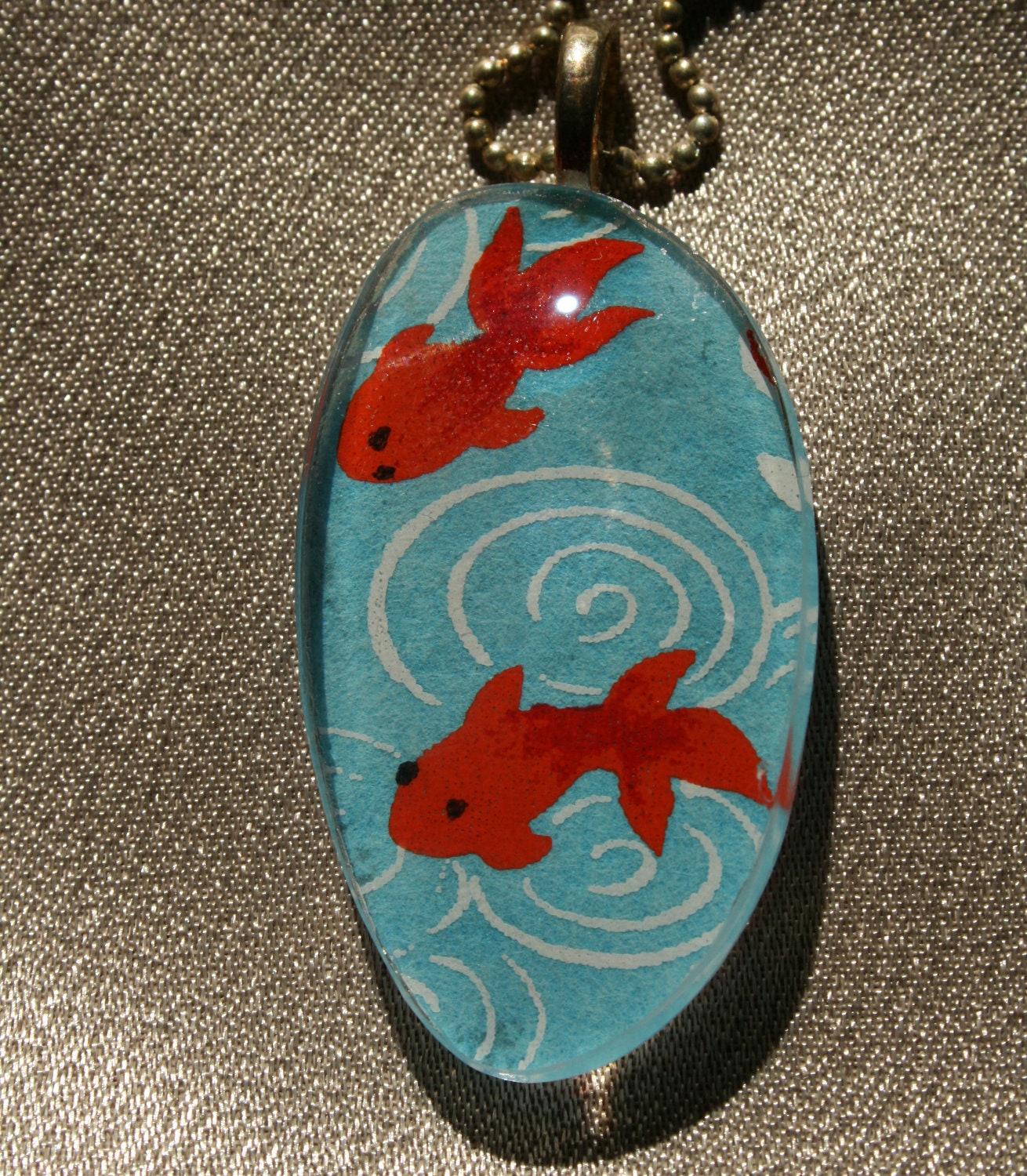 $16 goldfish recycled eyeglass lens pendant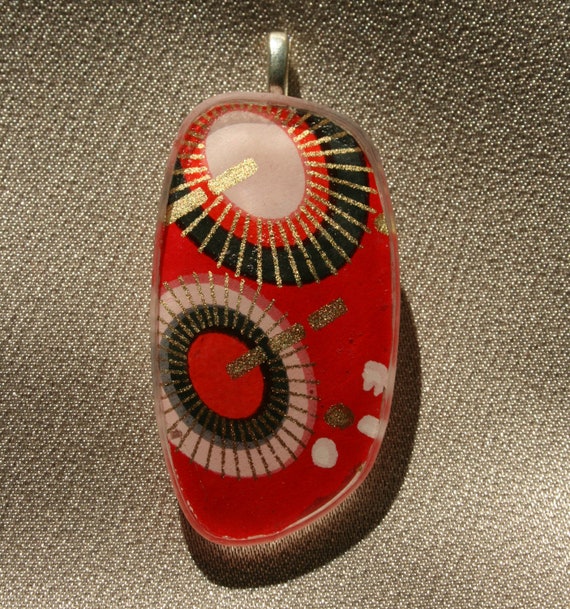 $16 Red umbrella recycled eyeglass lens pendant