This ring is like a locket!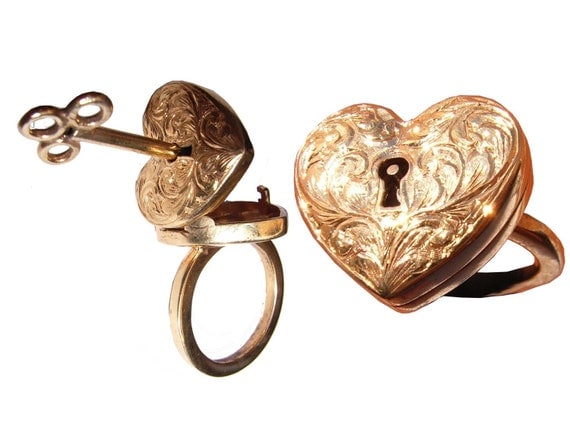 $3,000 Locking gold heart ring
OK, so you don't know what to get your girl for V day.
Got 3K to spare?
Get this ring!
No one will have any thing like it.
It's awesome.
You can write a sappy not and put it inside the locket, or you can keep the key for later and give it to her the next v day as "the key to your heart"
Aaaawwwwww
Do it do it do it.
IT COMES WITH A KEY! I mean come on.
They make a silver version too for $750, but don't cheap out. That one doesn't look nearly as good.