One of my first purchases as a new apartment dweller in Brooklyn was a set of 3 stacking pyrex bowls that I got for $15 at a yard sale.
They are yellow and have green flowers on the outside, and are white inside.
I love these bowls and have grown very attached to them, so when my biggest bowl broke last year (I will not name the husband who broke it or who broke my favorite irreplaceable water glasses too), I was upset.
I bought another that I saw at an antiques but ended up accidentally buying the middle bowl size instead of the largest one.
Now on Etsy and Amazon there are a few people selling what I think is the right one, and I want to jump on it, but just the shipping is more than I paid for the whole set initially!
I guess this is what happens when you get attached; you pay for it.
My pattern is called Shenandoah, in case you are interested, and there are really great full sets on Etsy as well.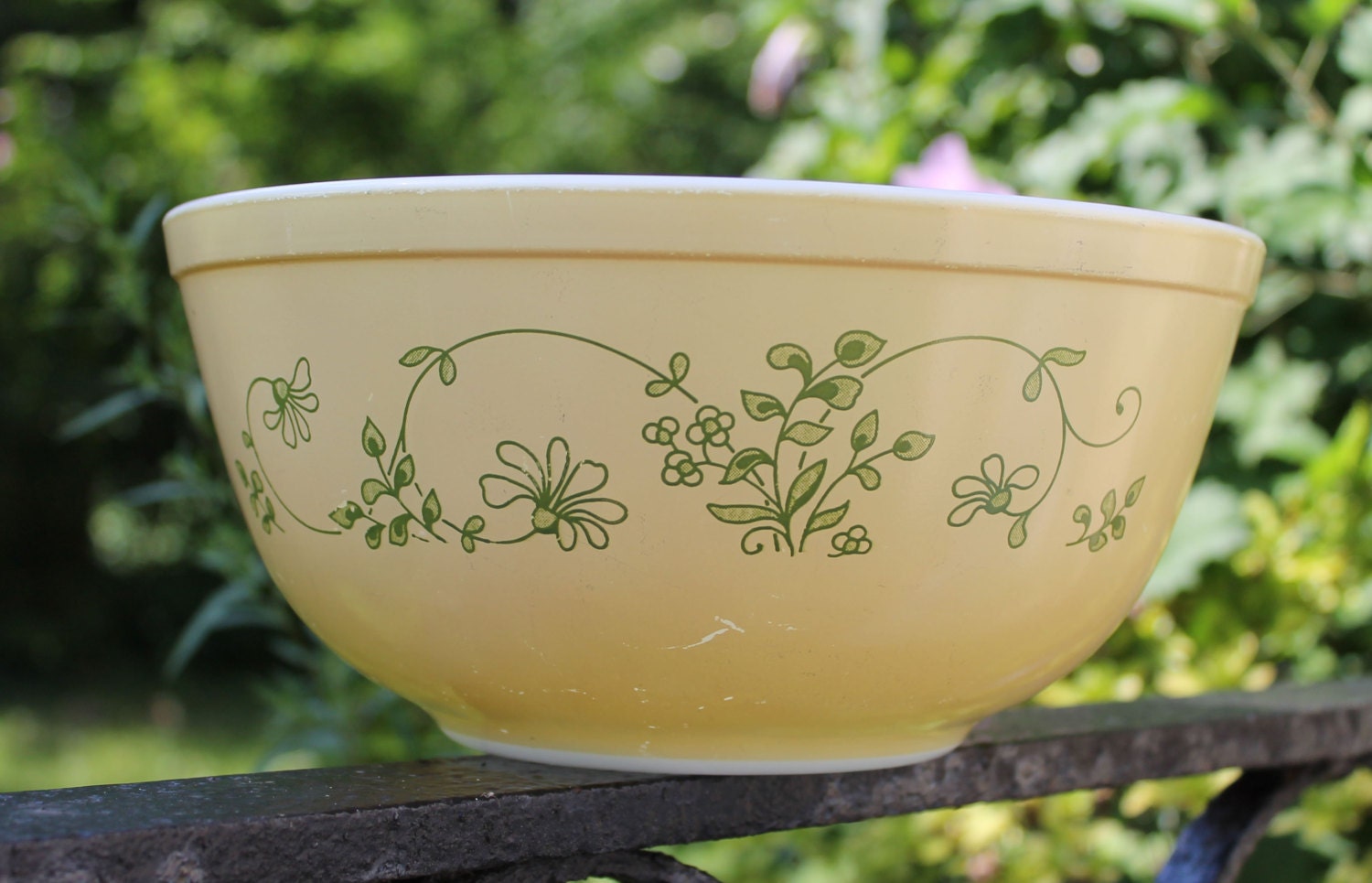 $9 Shenandoah pyrex bowl with chips (+$10 shipping)
This looks like the best option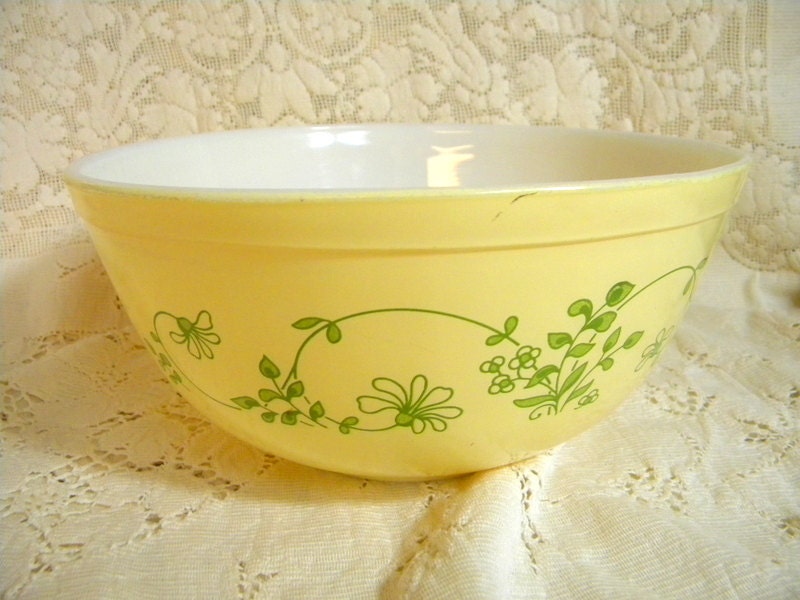 $16 Pyrex bowl 8 3/4" size (+$15 shipping)
I'm a little skeptical that this is the biggest size
$30 pyrex 2 1/4 mixing bowl (+15.50 shipping)
This is the most expensive option and it is from Amazon, but I am reasonably confident it is the right size.