My friend is hosting a fun 1920s murder mystery party, and lo and behold, I have nothing to wear!
The internet search for a cute dress begins. I don't want to spend a ton of money on a dress I probably won't re-wear, but I do want to look the part.
Let's start by listing some 1920s trends.
The look was a slim, boyish figure, and bobbed hair, sometimes with curls, and heavy eye makeup.
Of course, there is the flapper style. Fringes and short dresses that look good while dancing the jitterbug.
There was also a trend of drop-waist dresses which contribute to the "I'm a flat stick" impression by minimizing hips and bust and making the waist look straight.
It was not a great time to be an hourglass, which I am. But I'm going to try to find something flattering anyway.
I like the drop-waist sailor style dresses of the time.
Another trend I'd try is the Deco beading and intricate decorations with straight architectural lines.
For accessories, there are cute little caps, which I'm excited to try out. I have my grandmother's leopard fez which would be fun to incorporate.
Also, long strands of beads or pearls would be nice.
Pins and rings were Deco in style, with orderly rows of gems and lots of diamonds and emeralds.
Luckily, my engagement ring fits right in with this look.
Now, let's go shopping on Etsy!
When I shop for this style, I am going to err on the side of too big rather than too small. You want your clothes to look baggy and loose. No one likes a sausage-stuffed flapper.
DROP-WAIST DRESSES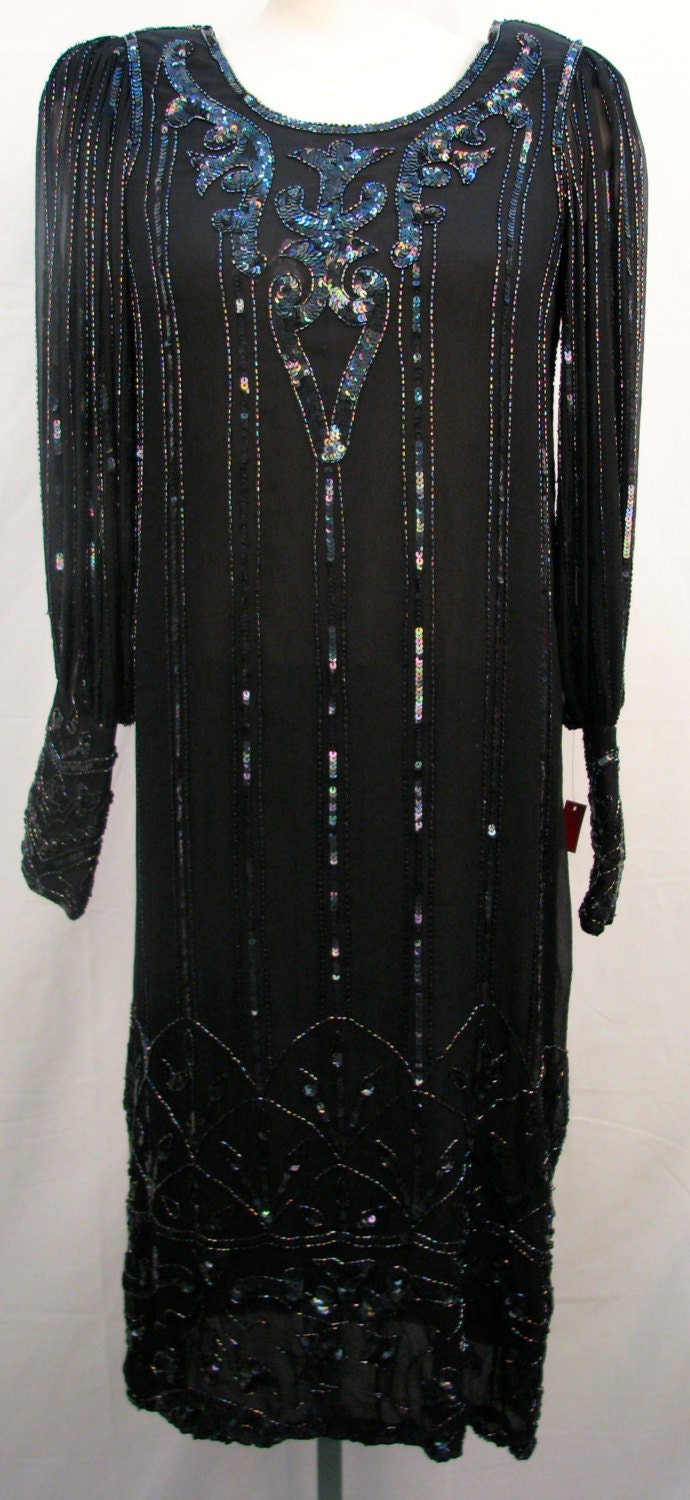 $50 Flapper style silk beaded dress
I love the beading on this one, but the sleeves are horrendous. I'd cut them off at the shoulders and have a sleeveless dress.
$35 Magenta drop waist dress
The pleats and length on this one are nice, and the color is fun. I would also cut the sleeves off and just have that square neck and sleeveless look. It would be a great canvas for beads.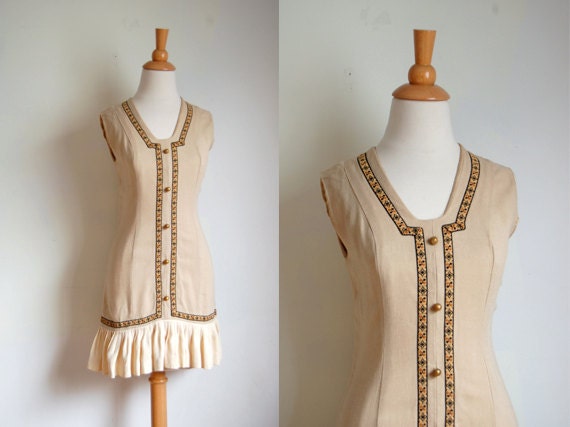 $36 Drop waist tan linen dress with pleated bottom
This one is a little worn, but I like the style.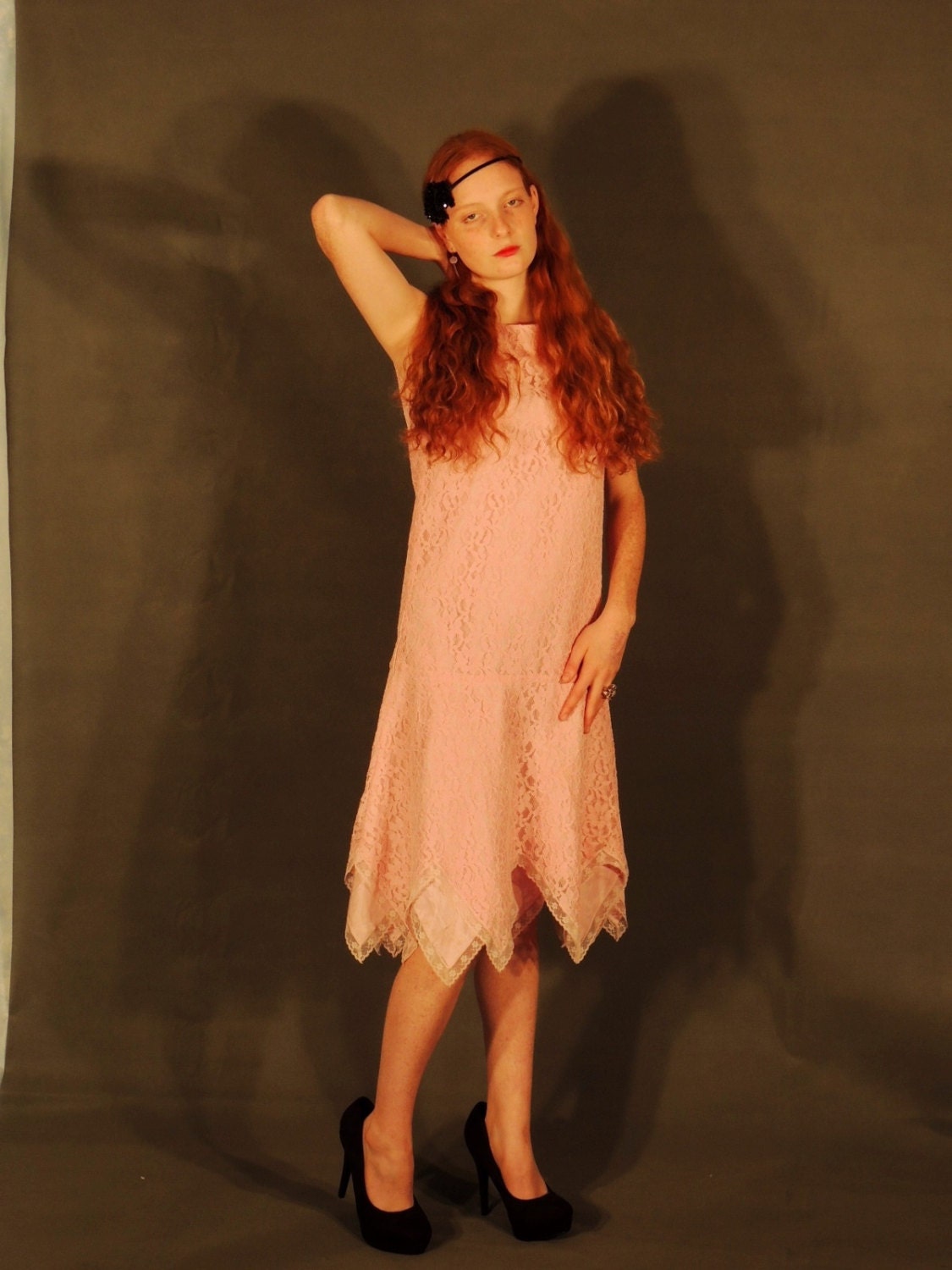 $28 Pink lace flapper dress
The handkerchief hem on this is fun, and the light color reminds me of an Erte illustration.
Also a nice budget option.
SAILOR DRESSES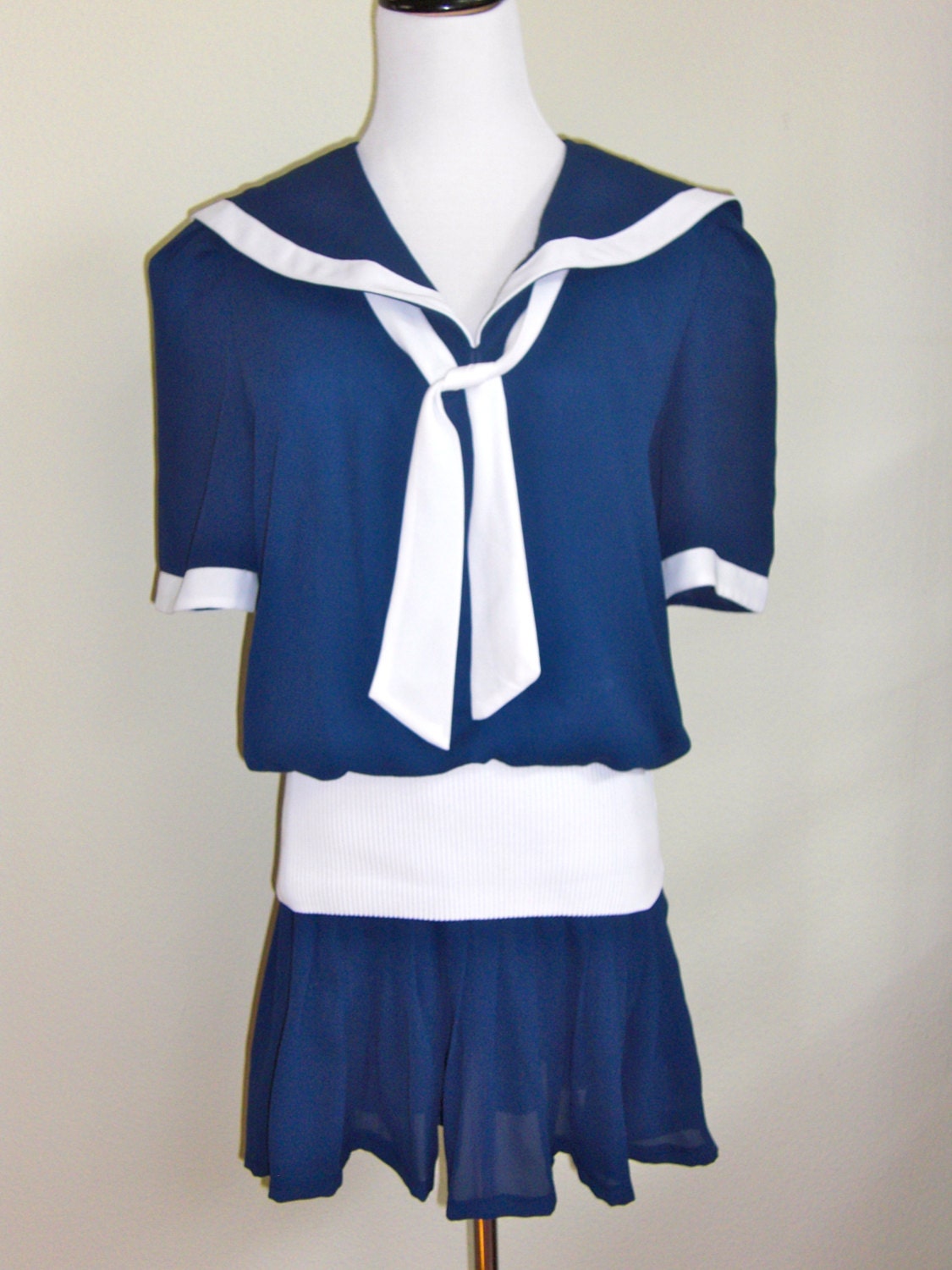 $45 Vintage drop waist sailor dress
The wide waist band and short skirt on this worry me a little, but the top is so cute.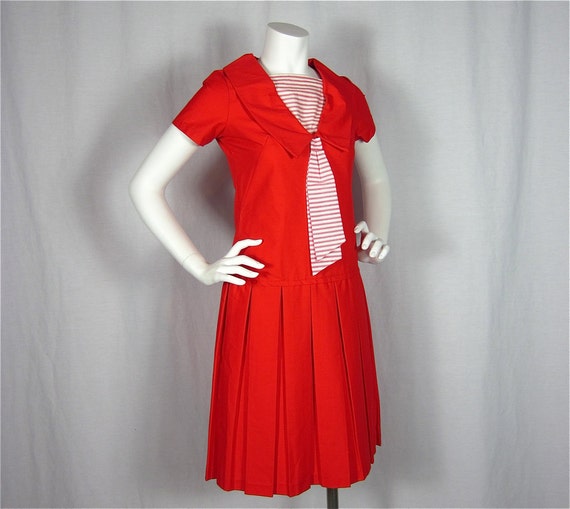 $70 Vintage red strip sailor dress
Another sailor theme dress, this time in red and with a longer pleated skirt.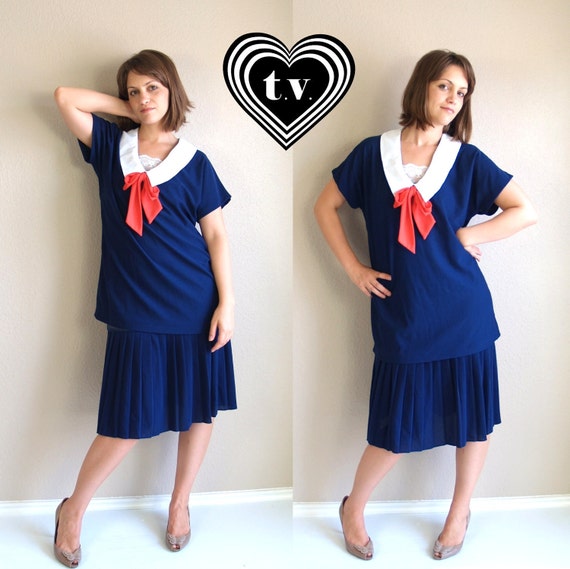 $35 Blue sailor dress with drop waist and red bow
This is the one I am most leaning towards in the sailor category, because I like the colors and the length of the skirt.