As many of you know, I've become totally into succulents recently.
I've been propagating my own from leaves, and buying them at little plant stores at an alarming rate.
Our dining room table is almost fully covered with plant experiments of mine.
BUT! I am not done. I want another!
When I first saw the
aeonium arboreum zwartkop
in person, I thought it must be dyed because it was so dark.
Also the stem is so thick and the roots are so tiny and dinky that I still don't understand how it lives.
It has really dark purple, almost black leaves on a thick woody stem. The leaves form rosettes that look like flowers but they aren't! In effect, it looks like it is always blooming weird dark flowers on bare stems. Very goth.
There are yellow flowers that do appear and make the plant look even more bizarre to me.
I can't seem to find one in my local plant stores, though I am sure if I went back to the flower district on 28th st and 6th ave I could find one.
So I took to the internet and it seems like Etsy and Ebay are the places to buy. Unfortunately, there really isn't much selection on Amazon which sucks because I love Amazon and I get to shop free there with my AmEx points.
Here are some listings I have been looking at: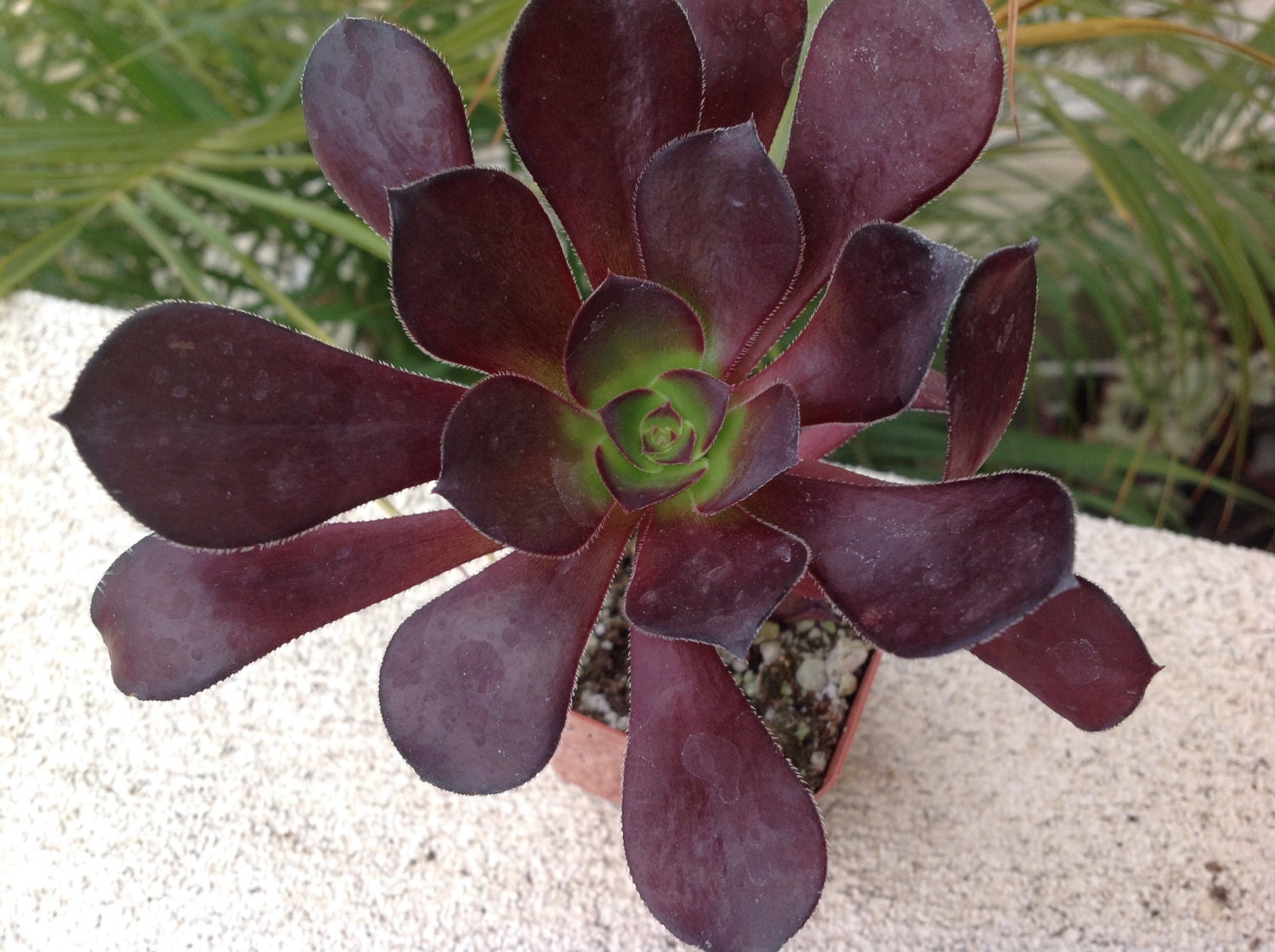 Etsy option that looks more purple than black but it seems healthy. You get a rooted plant.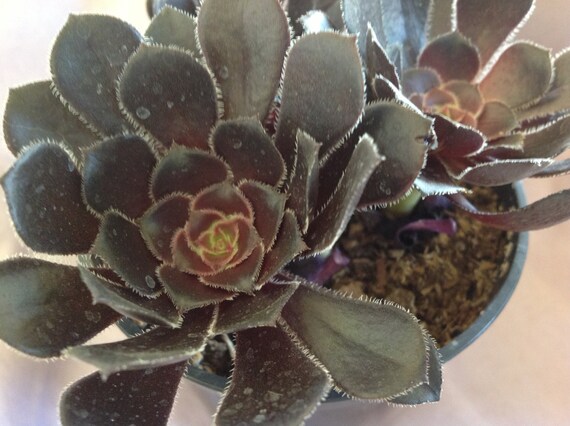 $7 +$6 Shipping
A blacker, more rose-like version that I really like. It might be my favorite. You get a rooted cutting.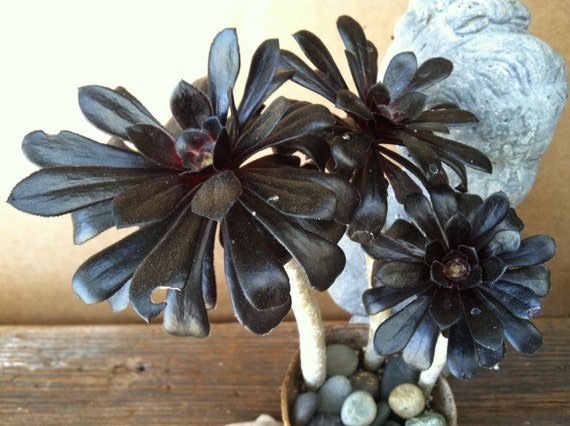 This guy on Etsy has a bunch of plants and can customize your order, it seems. I am tempted by these larger plants with well established roots.

This one is from Ebay and looks like the pot comes with a 3" plant. I am not sure if that means it is a cutting or if it is rooted.

Another Ebay option, and you get a 6" stem cutting from this plant that is not rooted.
Finally, this group from Amazon includes 4 plants in little pots. Cute!

Separately, I also love this weirdo plant: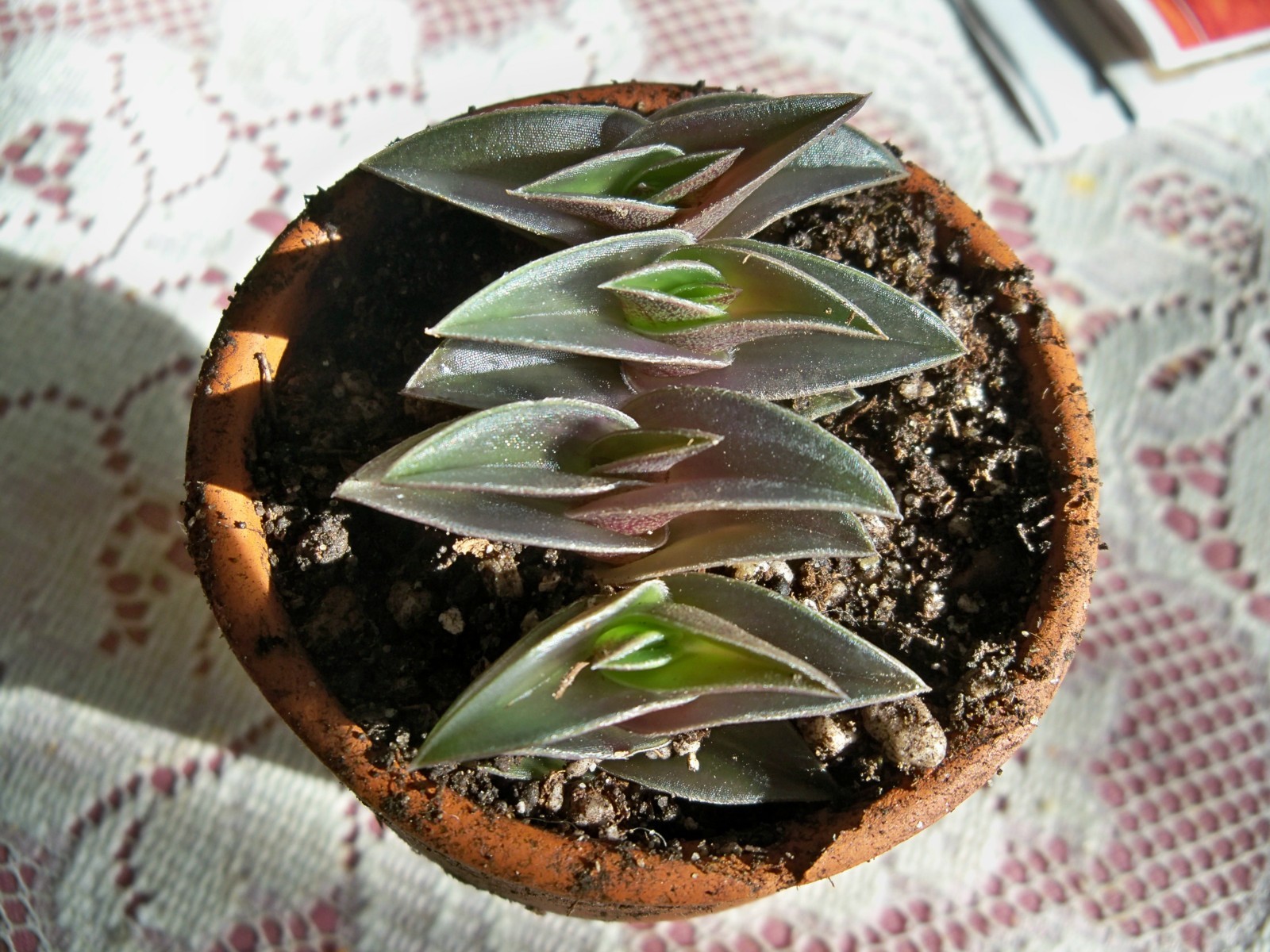 These look like little birds in a nest opening their mouths, don't they?