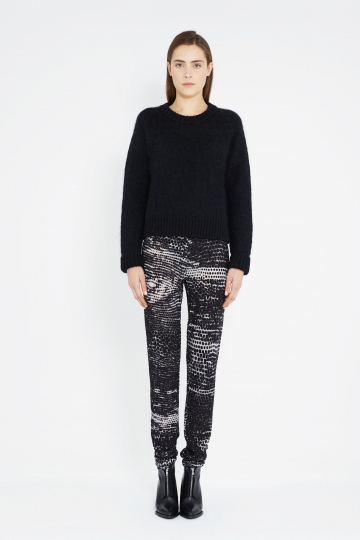 Surface to Air
Deal: Up to 80% off
women's and men's clothing and accessories from the winter and summer collections. The women's XX Trench is $190 (from $690), the women's Cropped Only Jacket is $90 (from $270), and the Jivan Wedges in black are $140 (from $460). The men's Edmonton Bomber is $220 (from $760).
When/Where:
Tuesday, March 11 through Sunday, March 16. Tues—Sat 10am—7pm, Sun 10am—1pm. 225 Fifth Avenue between 26th and 27th Sts (212-725-5400)
Dinosaur Designs
Deal: Up to 80% off
jewelry and home goods. The sale will include handcrafted resin and sterling silver items.
When/Where:
Friday, March 7 through Monday, March 10. Daily 10am—5pm. 211 Elizabeth Street at Prince St (212-680-3523)
Bric's Milano
Deal: Up to 80% off
retail prices on luxury luggage and bags.
When/Where:
Monday, March 10 through Saturday, March 16. Mon—Sat 10am—7pm, Sun 10am—4pm. 260 Fifth Ave between 28th and 29th Sts (212-725-5400)
Jack Rogers Sample Sale
Deal:
You will find an assortment of beautiful products from winter to spring in styles that will stay in your wardrobe for years to come. Dresses, sweaters, blouses, handbags, accessories and, of course, shoes!! The
Jack Rogers
Sample Sale offers a unique mix of hard-to-find vendors who embody classic resort dressing with a colorful twist as well as our iconic footwear.
Apparel – up to 80% off
Accessories (Bags, scarves and hats) – up to 80% off
Footwear (including vintage Navajo styles) – up to 70% off
Where/When: At Jack Rogers Showroom, 155 Fifth Avenue, 6th floor: March 12-14; Wed-Thurs (8:30am-6:30pm), Fri (8:30am-5pm).
$48 Heather Trio
QUINN & Kendra Phillip Trunk Show
Deal:
Join us for wine Wednesday. Shop N' Sip and meet the jewelry designer,
Kendra Phillip
.
Where/When: Quinn New York, 181 Orchard St, NY, NY; 10002; March 12 (6-8pm).
Canvas
Deal:Get up to 90% off retail
on SELECT merchandise at the
Canvas
. Deals include Furniture Floor Samples, Vintage Furniture, Table Top, Pillows, Throws, Bedding, Discontinued Items.
Where/When: Canvas, 123 West 17th Street, New York, NY 10011; (212) 372-7706. March 13-17.