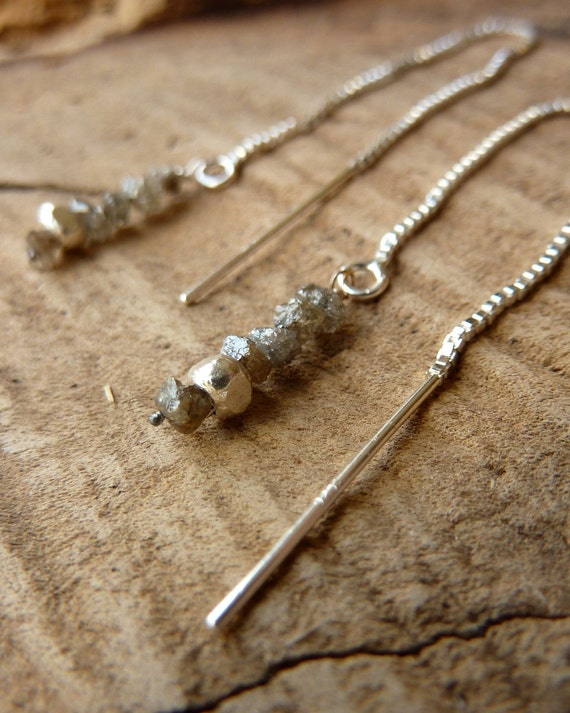 $80 Rough Diamond Drop Earrings
I love these rough diamond earrings from Etsy store of
Kate Szabone,
a jeweler working out of Toronto.
These earrings have a sterling silver bar which goes through the ear, connected to a silver box chain. At the end of the chain are 4 rough diamonds and a faceted polished silver bead for contrast.
I like the way the bead highlights the gray color and tiny edges of the uncut diamonds.
These are really elegant and would look great with a flowy black silk dress or just a cardigan, tank and jeans. They are delicate but have enough presence to not need to wear a necklace or any other jewelry when you have them on.
Plus, with the flexible chain going through your ear, you could easily talk on the phone or sleep in them without them stabbing your head.
I also like the longer version with even more diamonds shown in this picture on the right, but it looks like they are no longer available :(