Normally, the homegoods from Anthro are overpriced and cute but not amazingly worth it.
But I really like these vases and I think they are reasonable!
They make any flower you buy look intentionally arranged and artsy instead of just thrown in a glass.
Also, since the openings are pretty narrow, you don't have to buy a huge amount of flowers to fill them up and make them look nice.
They would also be great housewarming or wedding gifts.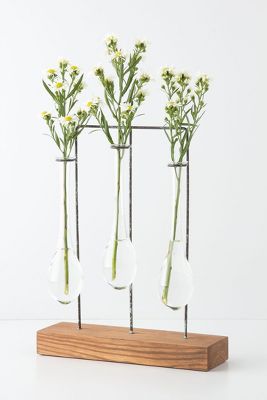 $38 Horizontal Chemist Vase
The center vase is mounted a little higher than the flanking ones so it looks nicely arched if your stems are all the same height. It would look great on a shelf or against a wall.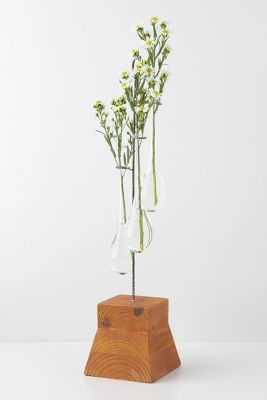 $38 Vertical Chemist Vase
Similar design but stepped up vertically to showcase different flowers. This one is also a little more 3D than the other, and would be better on a table where you can see it from many sides.